There is No Clash 2014/2015
This series focuses on dismantling social constructs rooted in the colonial experience. Born to Egyptian parents living in Kuwait, I moved between Bahrain and Egypt before finally moving to America at the age of thirteen. Unable to belong to a rigidly defined identity prescribed to me by society, a society that consistently viewed me as either belonging or not belonging to a homogeneous 'other', I created my own identity that accepted and reflected the numerous experiences and influences of my life and history. This body of work represents the confluence surrounding place and identity, challenging the concept of exclusive cultures and nations by recreating 'maps' from patterned fabric sourced from every continent whose similarity yet uniqueness point to a history of exchange. These 'maps' represent an all-inclusive 'nation', and act to dismiss identities born out of the post-colonial process, a process which lends itself to oppressive socio-historical paradigms. These paintings acknowledge the intertwined history of the human
experience, which can be neither compartmentalized nor separated.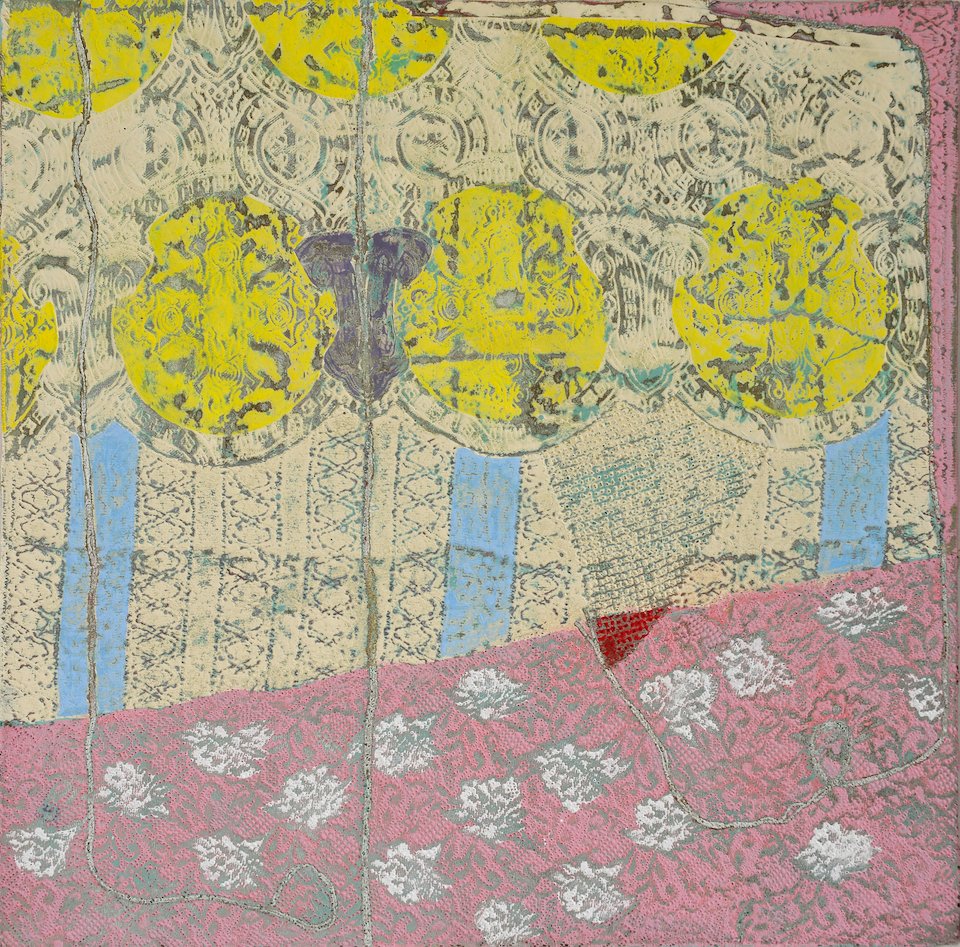 Untitled 60x60cm Mixed Media on Wood 2015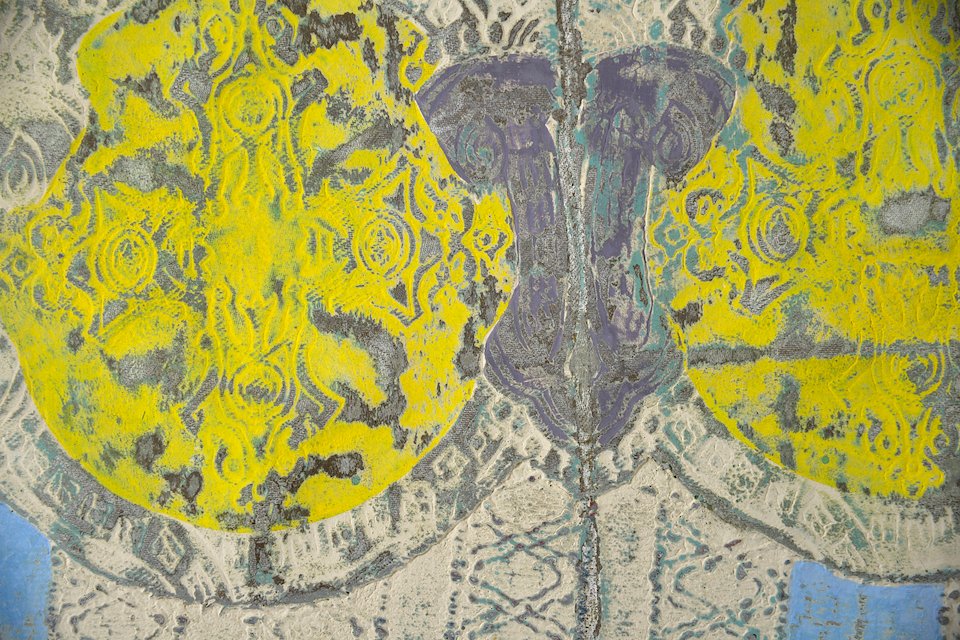 Untitled 60x60cm Mixed Media on Wood 2015 (Detail 1)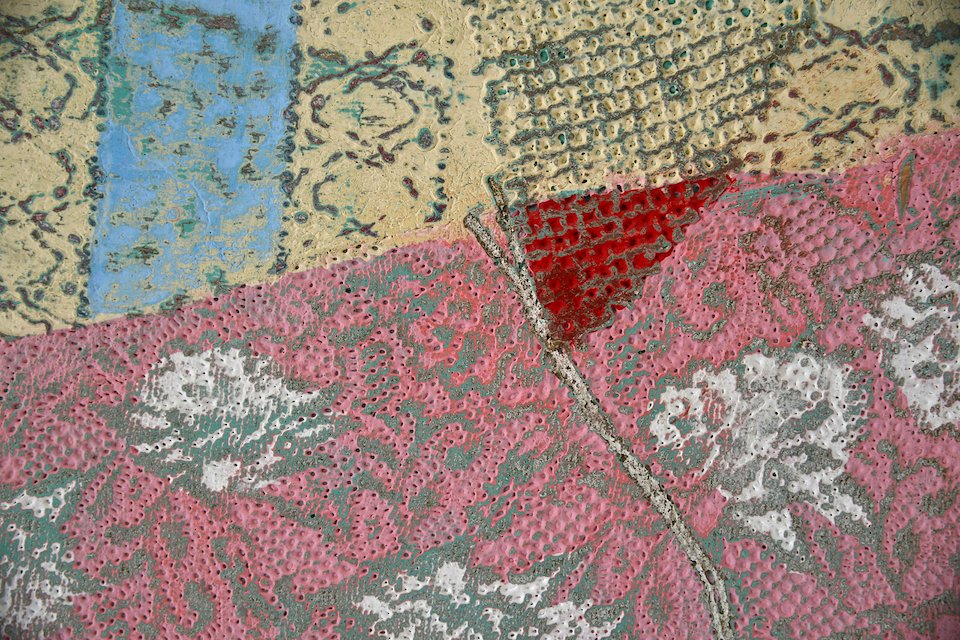 Untitled 60x60cm Mixed Media on Wood 2015 (Detail 2)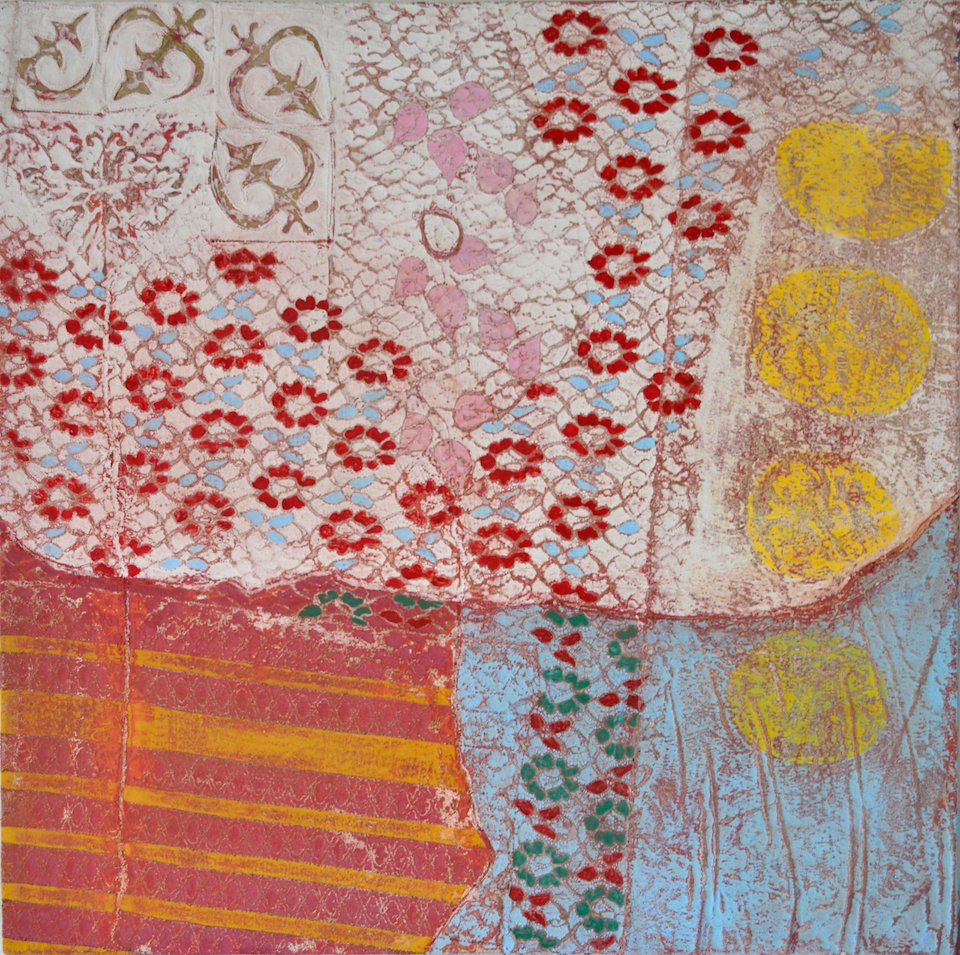 Untitled 90x90cm Mixed Media on Wood 2015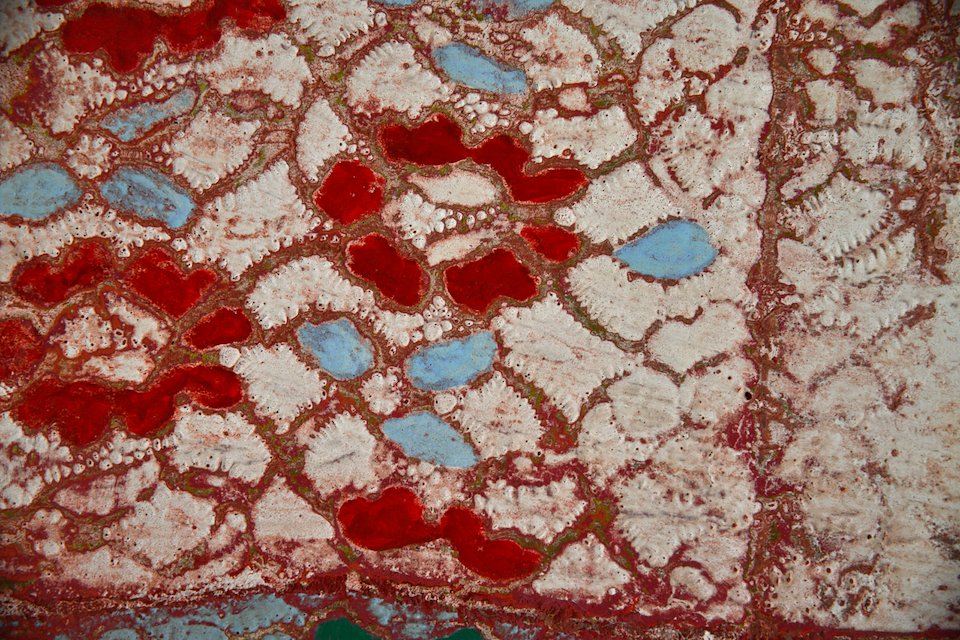 Untitled 60x60cm Mixed Media on Wood 2015 Detail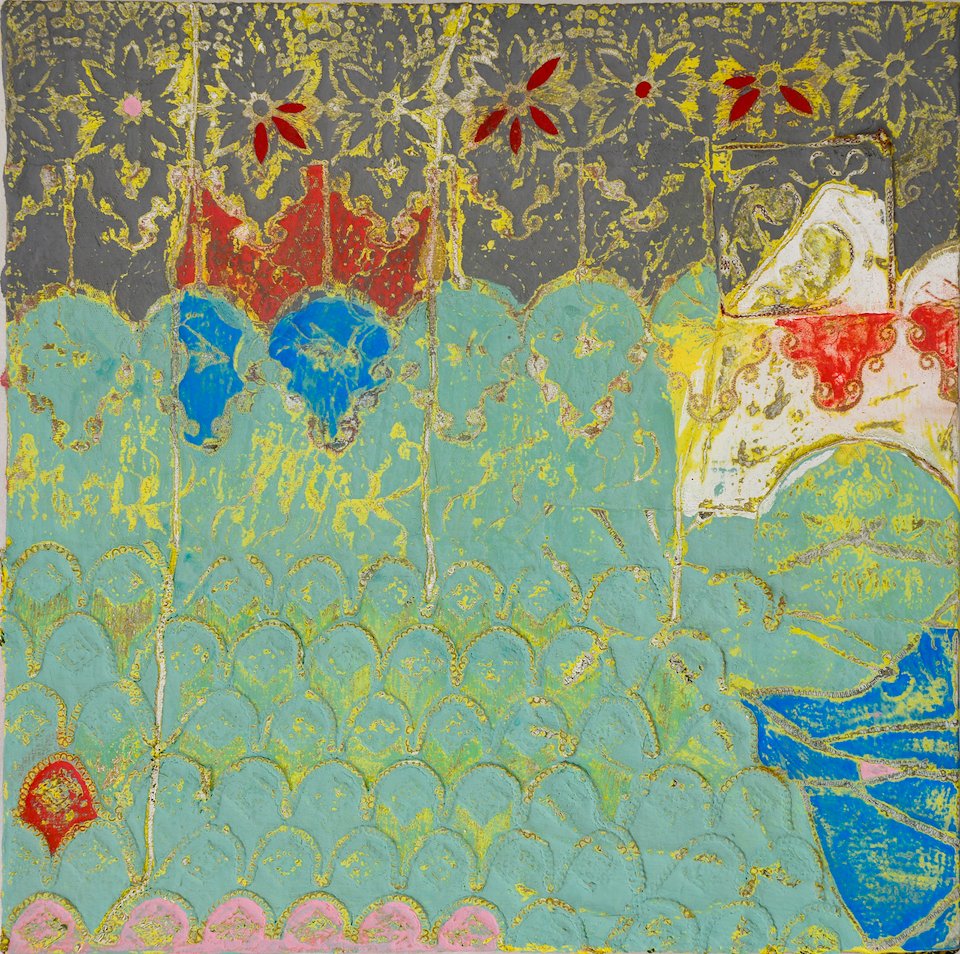 Untitled 60x60cm Mixed Media on Wood 2015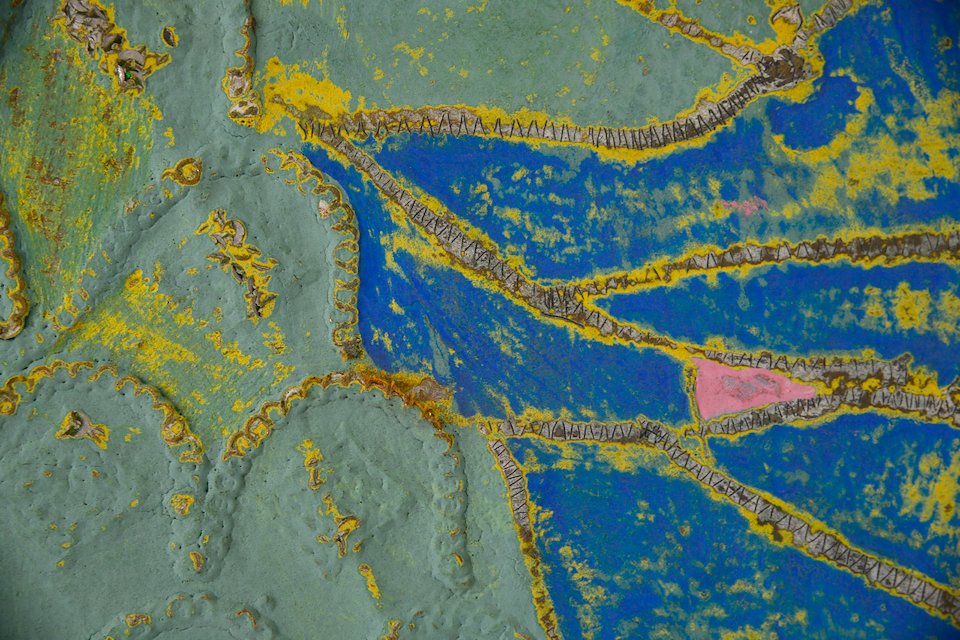 Untitled 60x60cm Mixed Media on Wood 2015 Detail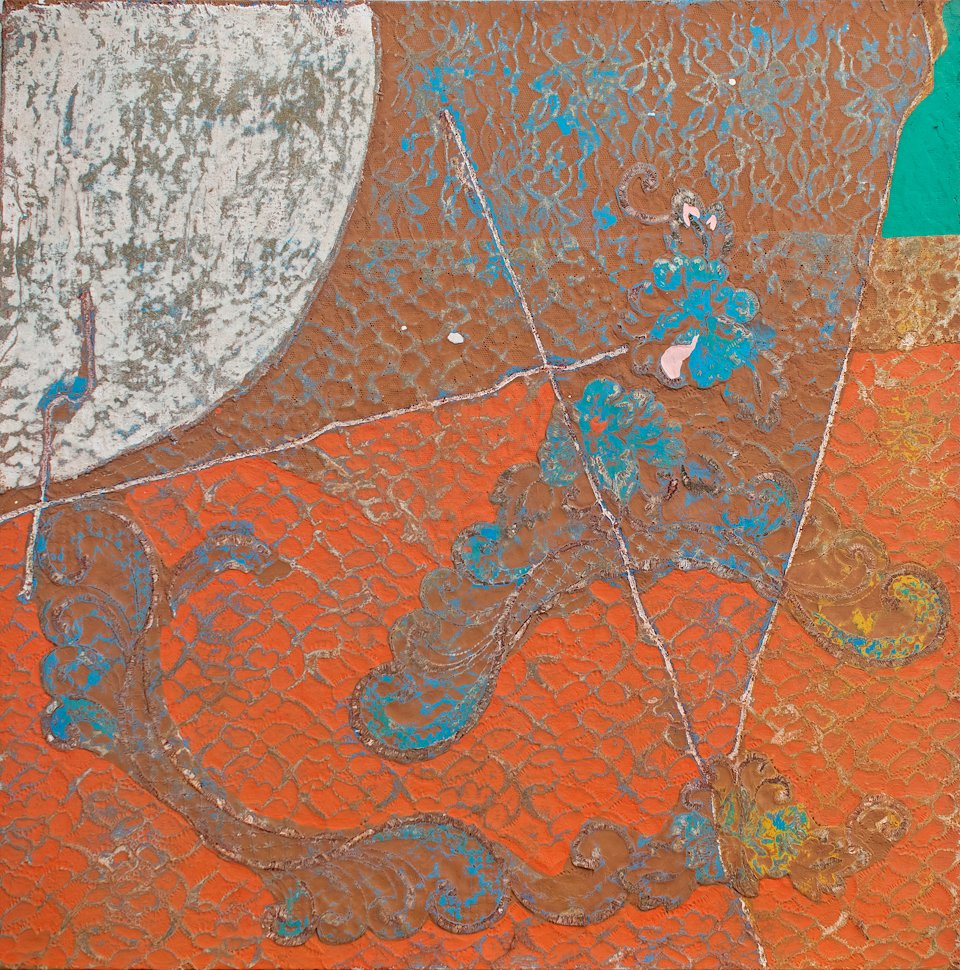 Untitled 60x60cm Mixed Media on Wood 2014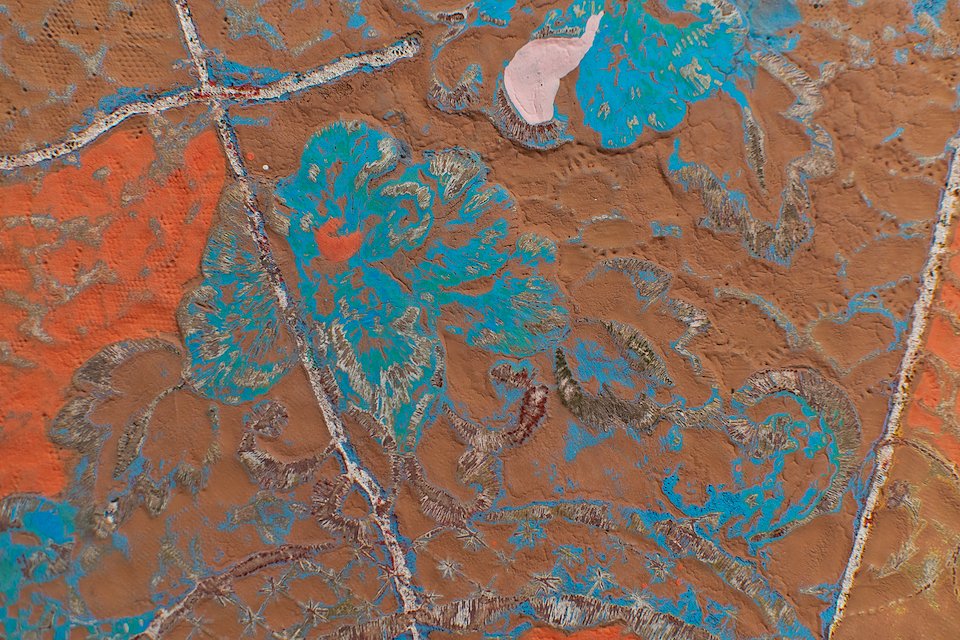 Untitled 60x60cm Mixed Media on Wood 2014 Detail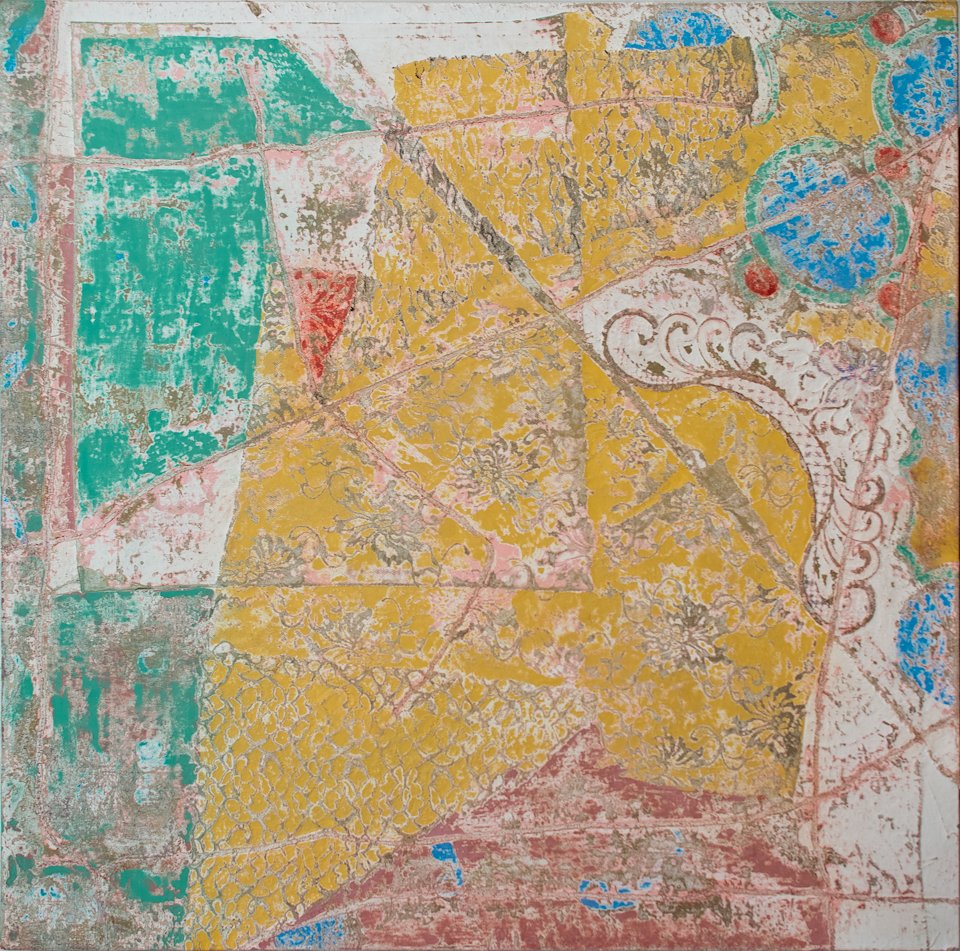 Untitled 90x90cm Mixed Media on Wood 2014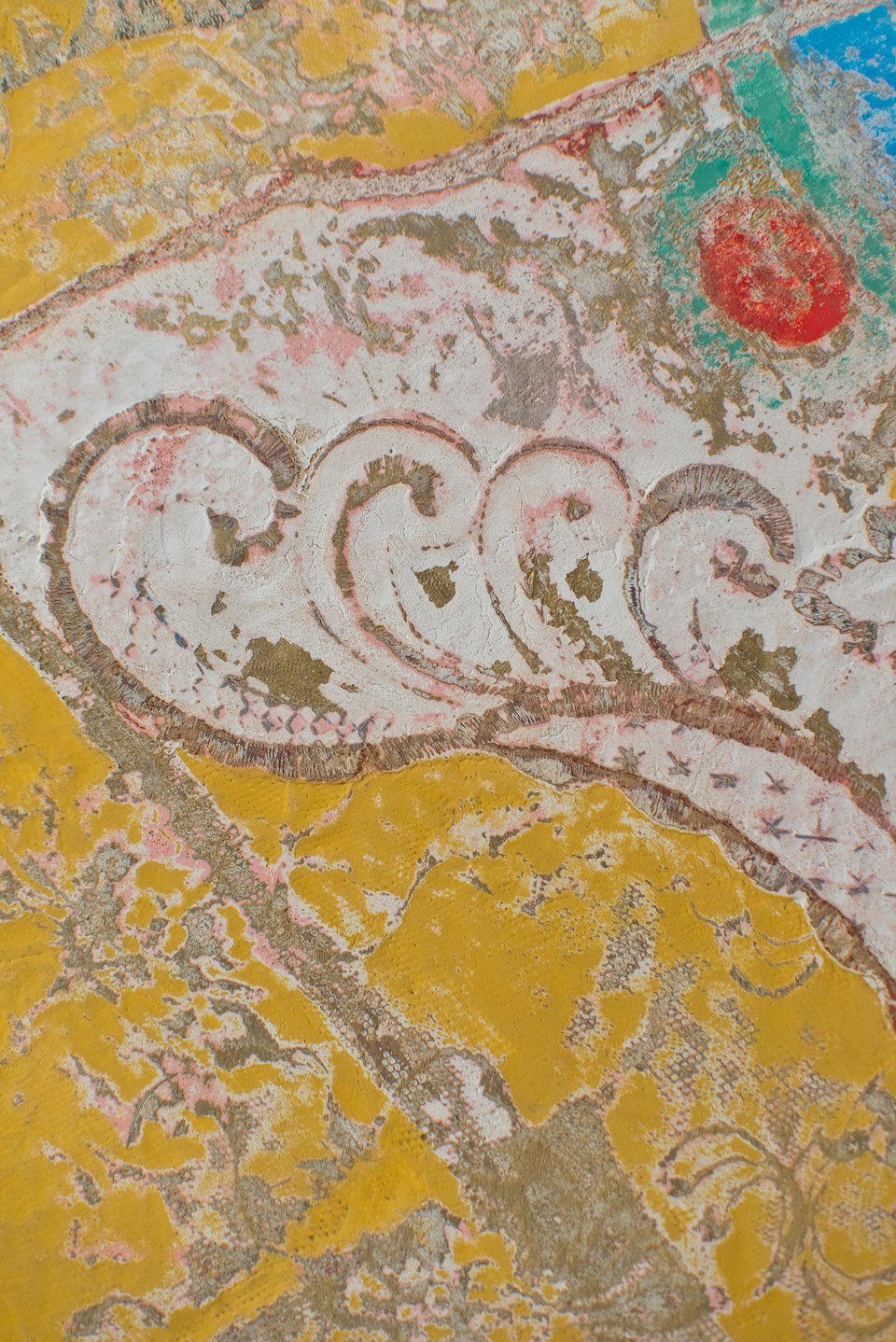 Untitled 90x90cm Mixed Media on Wood 2014 Detail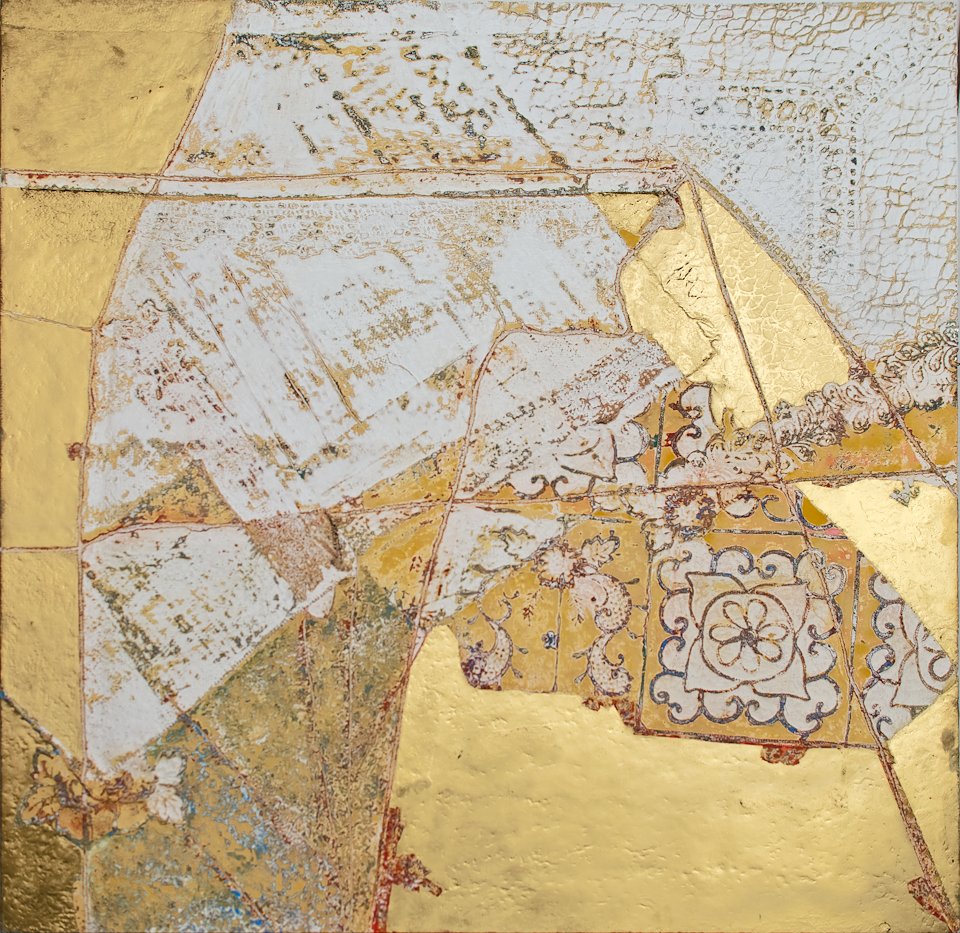 Untitled 120x120cm Mixed Media on Wood 2014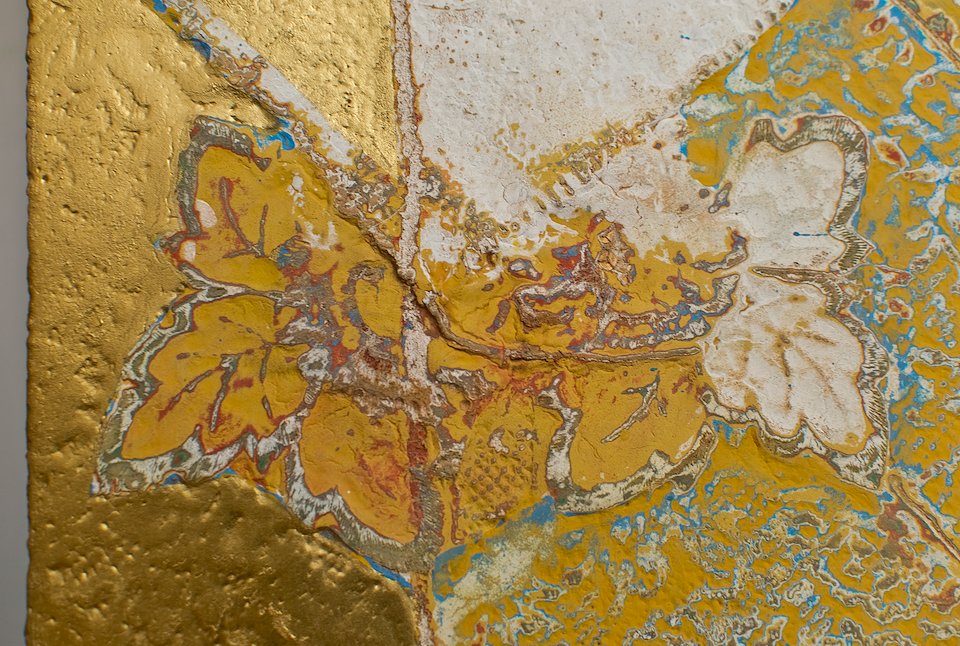 Untitled 120x120cm Mixed Media on Wood 2014 Detail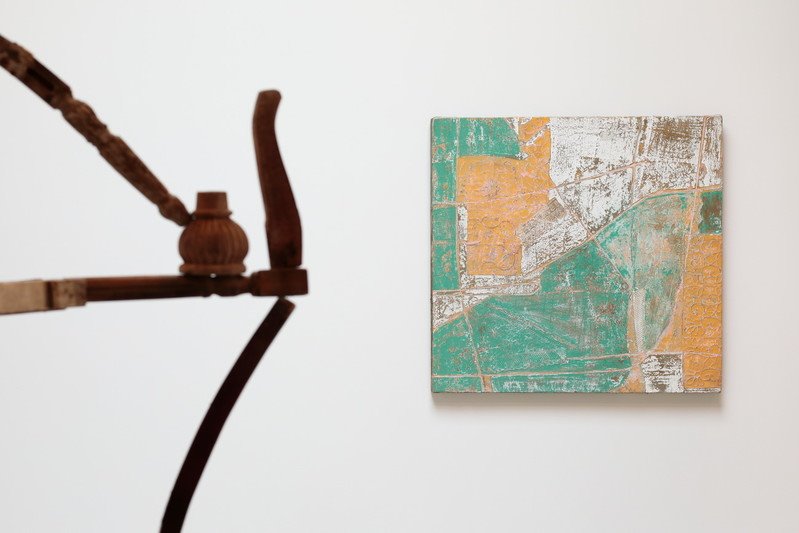 Installation Shot – Institute for Contemporary Art, VCU – 2021 – Photography by David Hale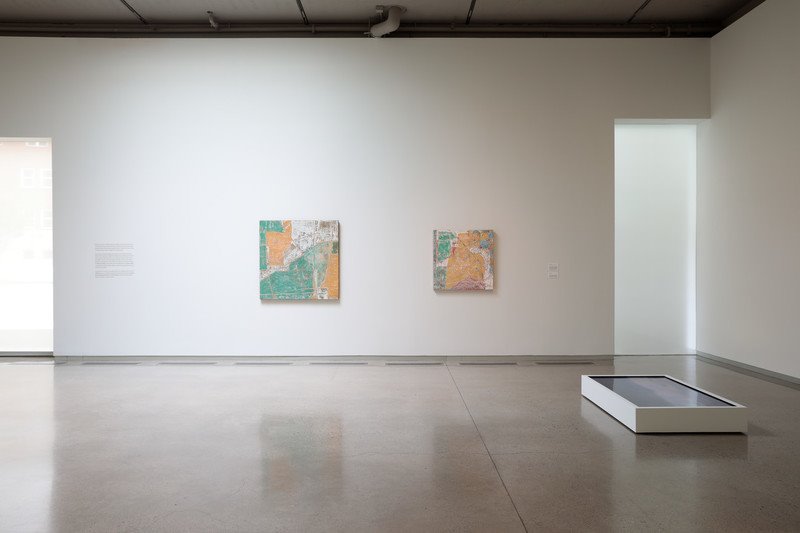 Installation Shot – Institute for Contemporary Art, VCU – 2021 – Photography by David Hale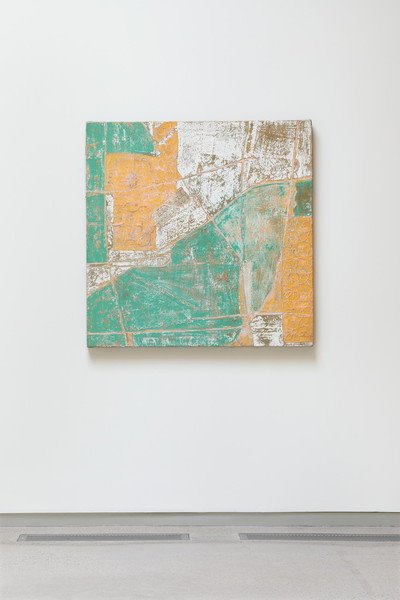 Untitled 120 x 120cm 2015 – Institute for Contemporary Art, VCU – 2021 – Photography by David Hale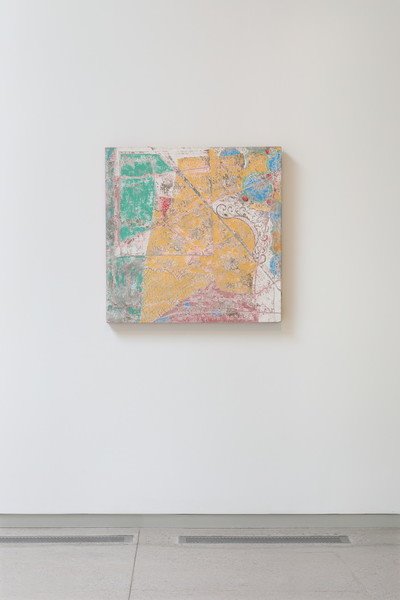 Untitled 90 x 90cm 2015 – Institute for Contemporary Art, VCU – 2021 – Photography by David Hale
Previous
Ard El Lewa 2015/2016
Next
The Beautyful Ones Are Not Yet Born 2014