Nobody Knows Anything About Them 2019
"Nobody Knows Anything About Them" reflects on the ways we think and speak about the history of Cairo, reconsidering how we might shape more inclusive histories using what we already have.
It's common local practice in the city to store unused materials on rooftops. Driven by uncertainty about the future and financial security, people share a tendency to conserve things that might otherwise be discarded. The artist refigures these overlooked materials into new objects that seem familiar to their installation context, but tell a different story when examined more closely.
The works, including a chandelier and two textiles pieces encased within a vitrine, are assembled from disused objects, such as armchairs, window frames, and a prosthetic leg, found on the roof of the Elias Cannacé & Fils building, off of al-Mu'iz Street. This factory space belonged to a prominent Jewish family, who left Egypt during the Nasser era. Installed in the House of Sahimi, they create a dialogue with the surrounding area that is precisely curated, heavily preserved, and with a profoundly controlled historical narrative. The objects that come into our view have power; they shape the way we see ourselves. With this intervention, the artist invites viewers to interrogate the sterilization of the city's history.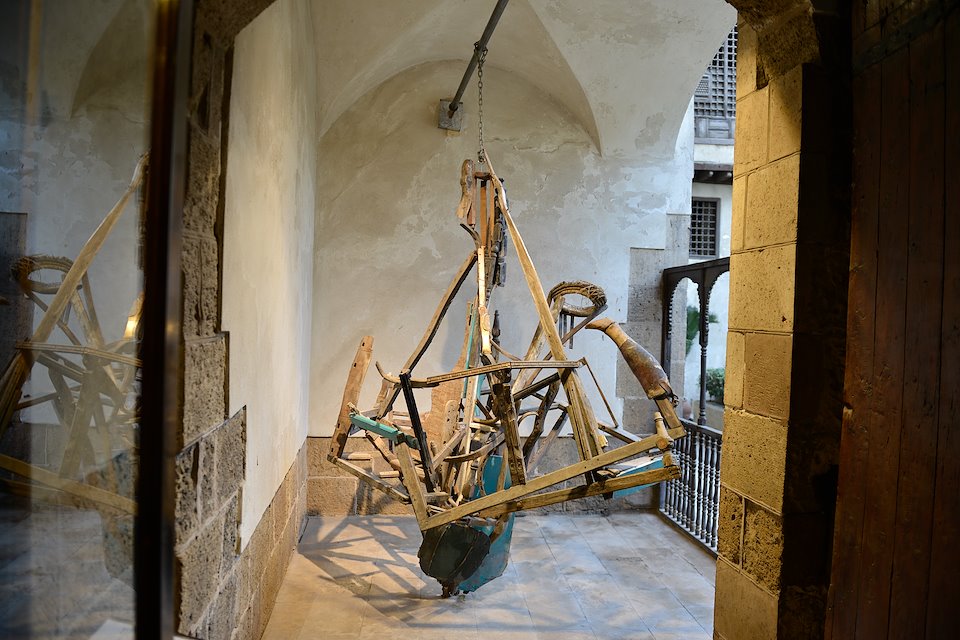 Nobody Knows Anything About Them Installation Shot – Beit Al Sahimi – Art D'Egypte 2019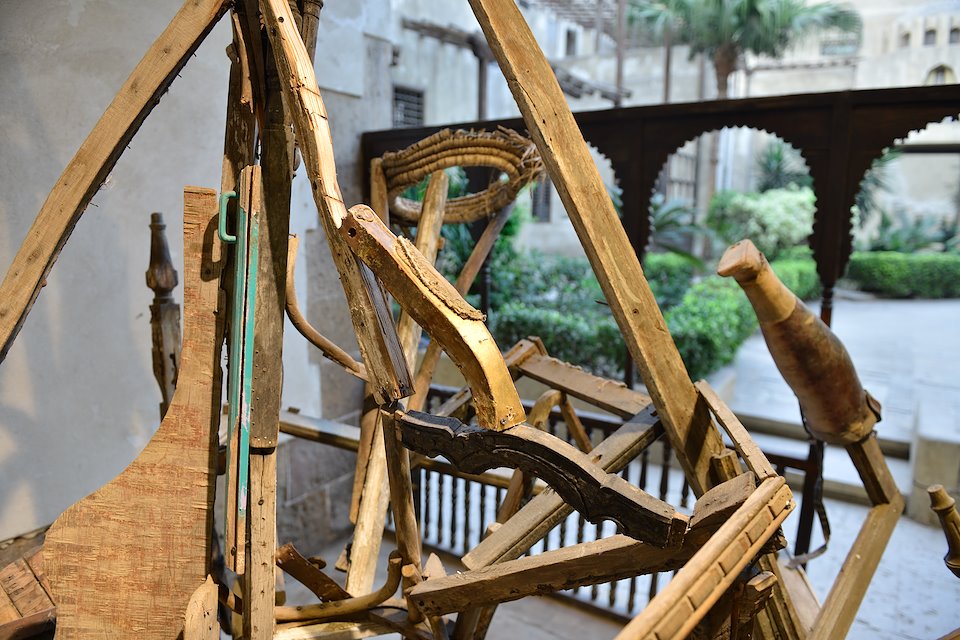 Nobody Knows Anything About Them Installation Shot – Beit Al Sahimi – Art D'Egypte 2019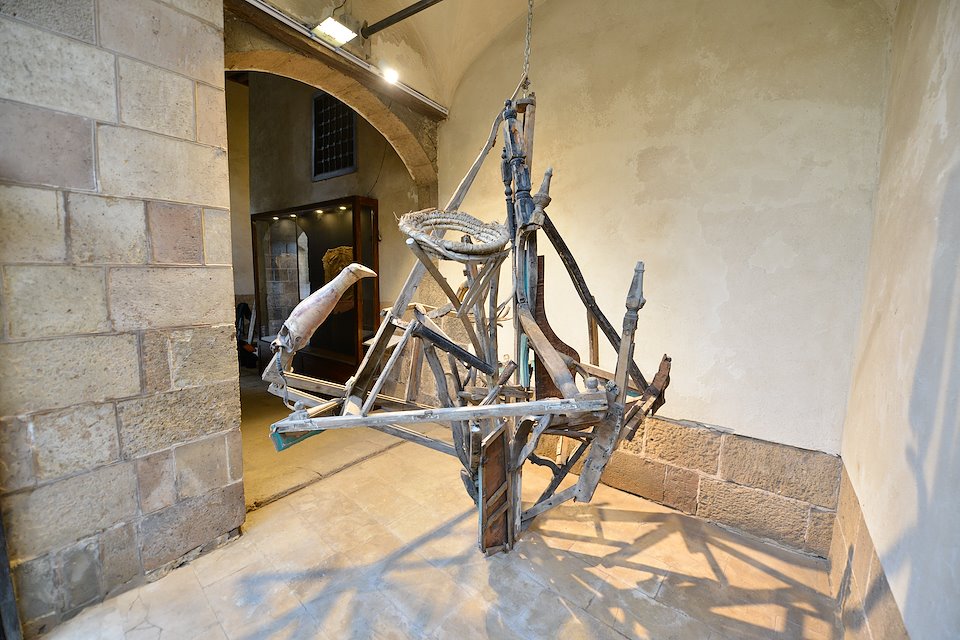 Nobody Knows Anything About Them Installation Shot – Beit Al Sahimi – Art D'Egypte 2019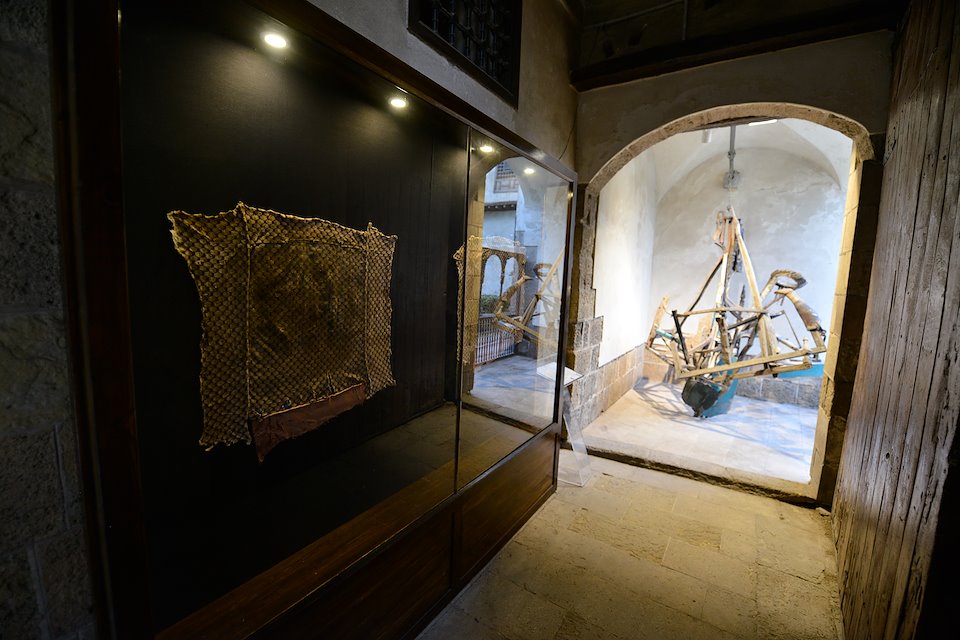 Nobody Knows Anything About Them Installation Shot – Beit Al Sahimi – Art D'Egypte 2019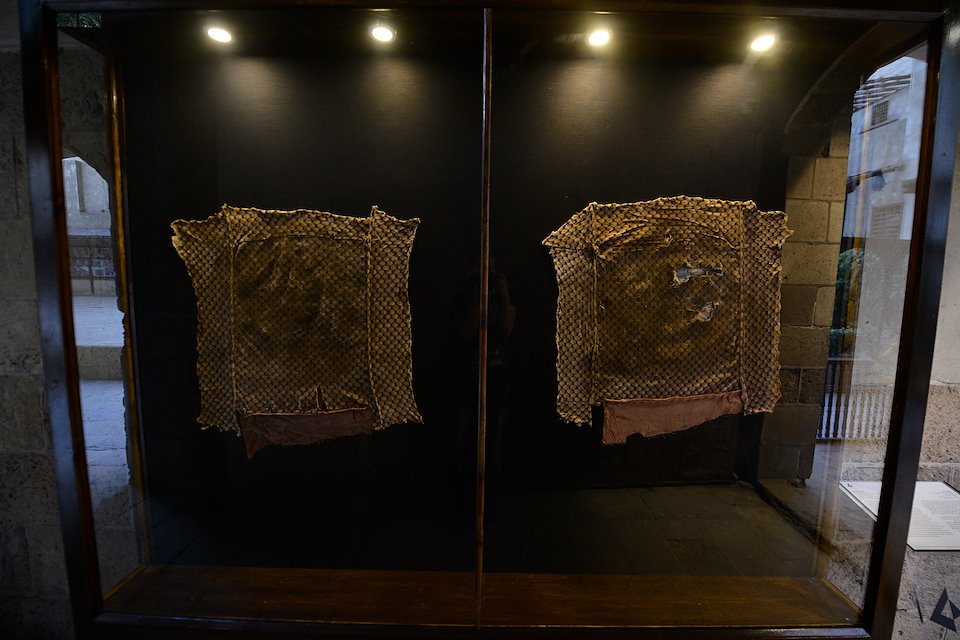 Nobody Knows Anything About Them Installation Shot – Beit Al Sahimi – Art D'Egypte 2019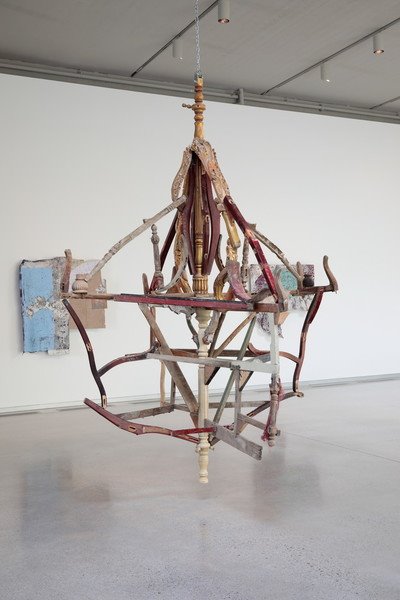 Installation Shot – Institute for Contemporary Art, VCU – 2021 – Photography by David Hale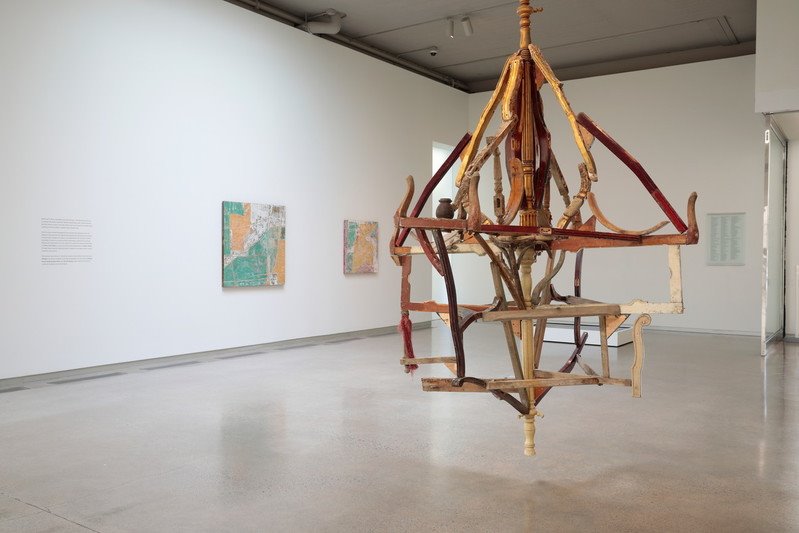 Installation Shot – Institute for Contemporary Art, VCU – 2021 – Photography by David Hale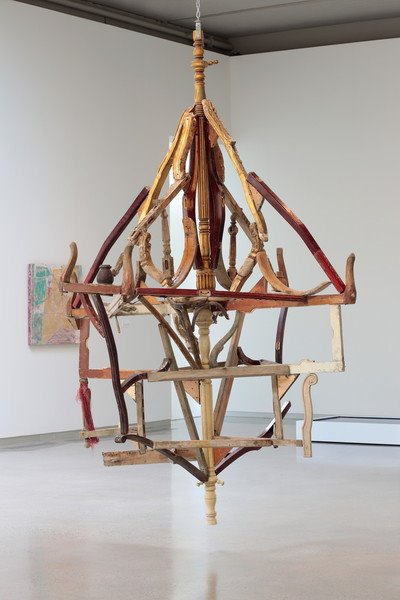 Installation Shot – Institute for Contemporary Art, VCU – 2021 – Photography by David Hale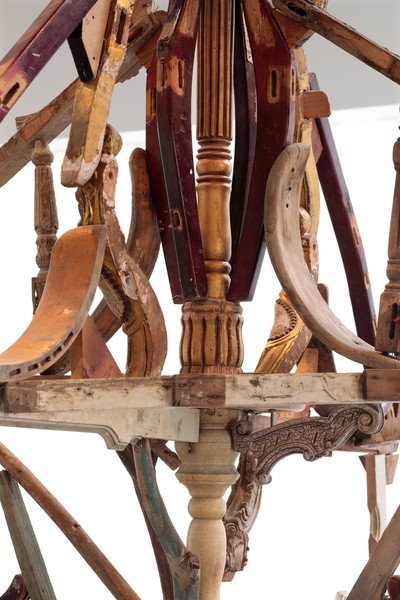 Detail – Institute for Contemporary Art, VCU – 2021 – Photography by David Hale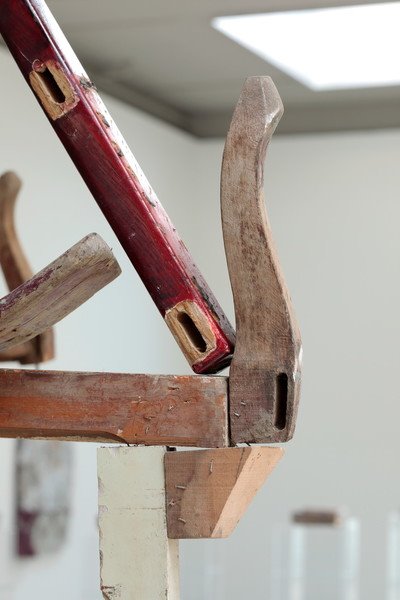 Detail – Institute for Contemporary Art, VCU – 2021 – Photography by David Hale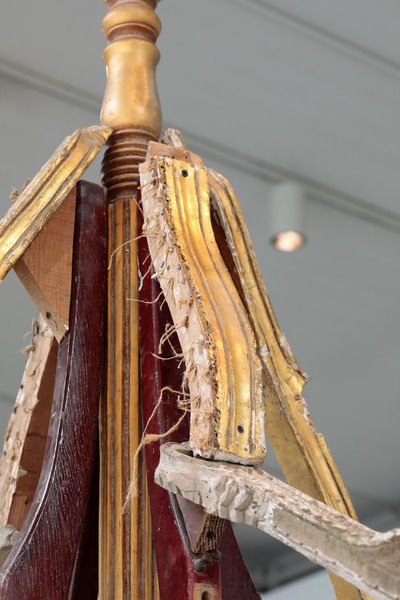 Detail – Institute for Contemporary Art, VCU – 2021 – Photography by David Hale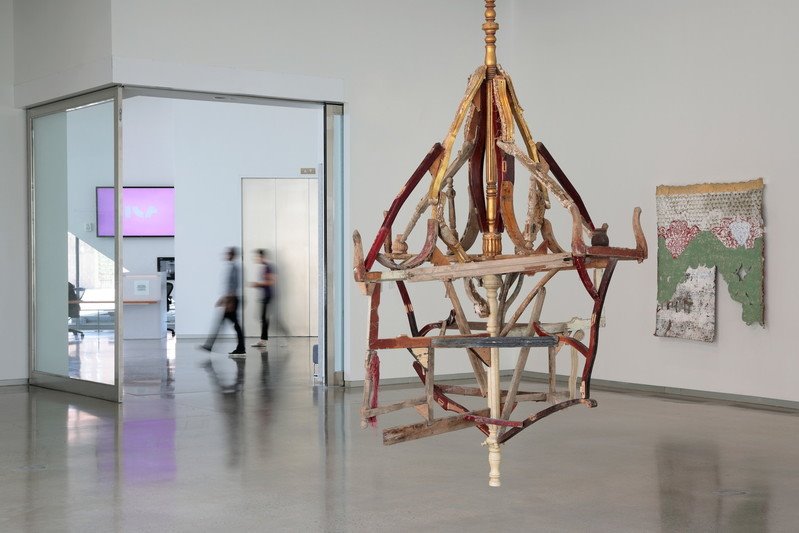 Installation Shot – Institute for Contemporary Art, VCU – 2021 – Photography by David Hale
Previous
burn what needs to be burned 2016/2019
Next
Does anybody leave heaven? 2019